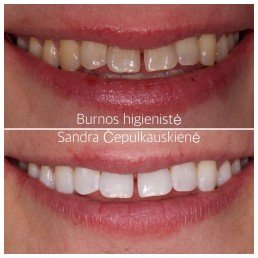 Complex teeth whitening includes several types of whitening. The method is safe and ensures long-lasting results.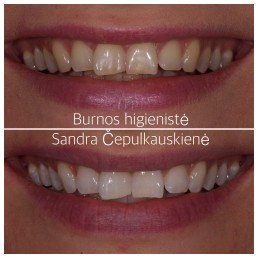 Enjoy durable teeth whiteness!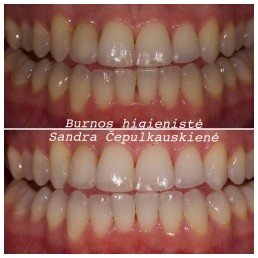 It is a completely safe and non-aggressive method.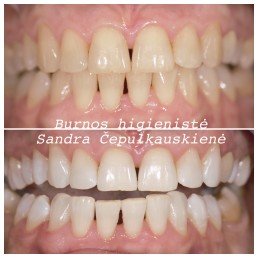 Complex teeth whitening before coating a dead central incisor wiith a glass-ceramic veneer.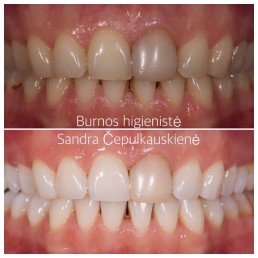 Excellent results are achieved when there is a thick layer of tooth enamel.