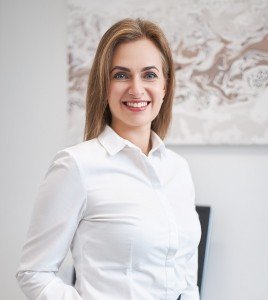 Sandra Čepulkauskienė
Dental hygienist, clinic director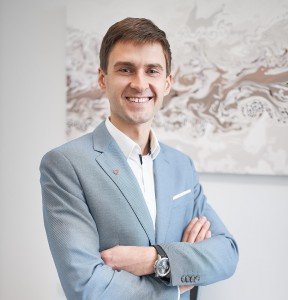 Karolis Čepulkauskas
Dental technician, laboratory director
Dantų Estetika: Dental Care Can Be Fun!
Dantų Estetika is a team of the most caring dentists, implantologists, dental
technicians and dental hygiene specialists. We ensure that only the strongest experts take care of Your healthy, beautiful smile. From the first call to a detailed check-up after a successful treatment, the strive to deliver an amiable and excellent experience. 
Prior to the visit, a person usually chooses a doctor based on recommendations that only describe his social skills and other trivial details.
 Before visiting a specialist, a person often chooses a doctor based on recommendations that only describe his social skills and other trivial details. We believe that it is much more important to know what the team is made of in terms of professional competences it brings to the table.
Thus, our team is formed of people who genuinely appreciate the dental crafts. Our core strength is the laboratory working hand in hand with the clinic, allowing us to be responsible for and in control of the all-round treatment results.
It is worth entrusting teeth both big and small to this team because it:
knows that the best way to avoid problems is prevention. The clinic hosts educational events on dental care, open to everyone, even those only in process of sprouting their first teeth.
makes sure that the meetings are accompanied only by good impressions. During the procedures, babies can watch their favorite cartoons, enjoy gifts, seniors and adults can listen to music or engage in other enjoyable activities.
saves You time.  Dantų Estetika consists of a clinic and a laboratory, so the services are performed promptly. If You are coming from another city, You can stay in the apartments above the clinic and use the services of a driver.
form a clear, detailed treatment plan. After the first visit, You will know when and what procedure should be performed. 
On a daily basis strives to preserve instead of invasively altering. When complex treatments are needed, every effort is made to spare and protect the surviving
A smile is a gift that requires care
 
A smile can only bring joy if we take care of it on a daily basis. Prevent Your and Your children's dental risks today – contact Dantų Estetika team and discover reliable ways to maintain a healthy, charming smile.